JEAN PAUL LUBLINER
ART DESIGNER / STATE-CERTIFIED ARCHITECT – HMONP
GENERAL MANAGER LUBLINER ART
Subscribe to our Newsletter
A PASSIONATE CREATOR
Jean-Paul Lubliner has created a unique artistic work: an ecological and luxurious habitat using the latest technologies and materials of our time. The artist wants to express the importance that exists in the architectural and artistic balance of a dwelling and the various features. The deep sense of habitation from caveman to contemporary man lives in a space that protects, nourishes and inspires. The symbolism developed is not insignificant, at the very moment when man wonders about his environment and his own survival. The balance of nature and life that over the millennia has withstood all violence, can now find its limit in the irreversible. The imbalance of the biosphere of our planet that we live today is the real issue of tomorrow.
RADIO CREATOR
1980-1986, one of the very first founders of Radio Libre. He created Radio Harlequin and then participated in the creation of Radio Nova by partnering with Jean-François Bizot. He sold his shares to Europe 2 to create a magazine.
CREATOR OF PUBLICATIONS
Founder of the first magazines Nouvelles Vagues 1987-1995. He created the magazine Sans Nom and surrounded himself with a team made up of Kappauf and Vincent Bergerat, who became the famous magazine Citizen K in 1992. The following year, by partnering with Frédérique Joignot, he relaunched the new magazine of mores and literature, Sans Nom, which made headlines, and took Frédéric Taddéi as editor-in-chief.
IMAGE CREATOR
A unique photographic work entitled "TOUR EIFFEL UN VOYAGE IMMOBILE" 1999 – 2000 immortalizing the passage to the 3rd millennium. This work, composed of 100 monumental backlit prints of 4 meters by 3 meters, was dedicated in China where half of the Chinese government came to inaugurate its exhibition of more than 5000 m2 at the foot of the Pearl Tower. The exhibition travelled to Beijing at the China Millennium, on the Wall of China and hong Kong on Star Avenue and in HK's Central Park. More exhibitions are planned in the coming years.
ARCHITECTURAL CREATOR
Architecture is his passion and today his profession.
He created his architectural practice with his friend Hery Ravelomananstoa (a vision architect from the city of Paris).
Together, they develop architectural projects where they showcase their art and experience as well as the bio-communicating aspect of the houses of the future.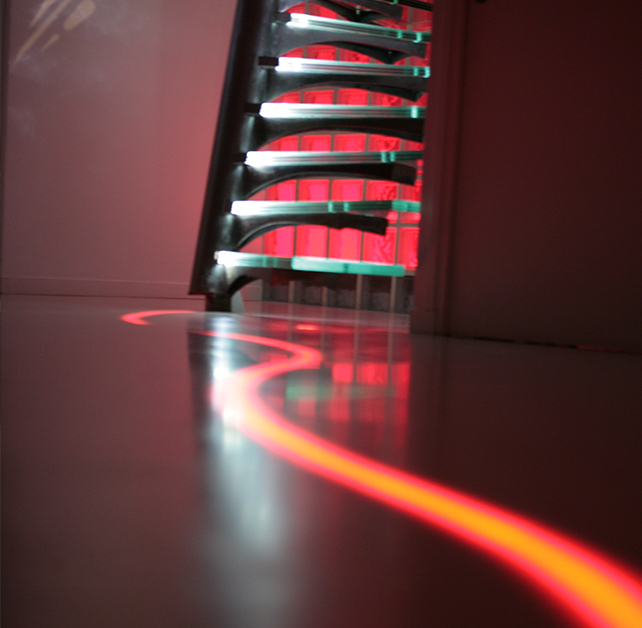 JEAN-PAUL LUBLINER - ARCHITECTE DIPLOMÉ D'ÉTAT HMONP
jpl@lubliner.art
OUMAYMA HANOUN - ASSISTANTE ARCHITECTE, ARCHITECTE DIPLOMÉE D'ESA 
oh@lubliner.art
contact@lubliner.art